what's in a name?
I registered the domain name "snowhenge.net" around June 2001. Although I had been running my own website since around 1997, this was supposed to be a step in a more ambitious direction. The choice of the name "snowhenge" was a bit backwards looking, referring to an incident in the past where my somewhat strange sense of humour had been deployed. I don't think I intended to be particularly meaningful at the time, although the initial site design had a strong "snowhenge" theme. Rather, it was fairly typical bit of misdirection.
When I walked away from Antarctic research and science in general, somewhat in disgust, I expected that polar regions were firmly in the past. Even though my involvement in research did eventually drag on for a few more years due to unfinished commitments, in my head I'd moved on. Well, more or less. In 1999, having already decided I need a major change of direction, I spent 3 weeks trekking in Eastern Greenland, back when it still had ice. A major motivation for that was wanting to rediscover the unique soft evening light which had enraptured me in the Antarctic. Photographically it was a disaster, as my camera's exposure meter malfunctioned without me realising it, and my travel zoom lens fell apart. Actually at that point I didn't have much of a clue what I was doing, and photography was not my main objective. My objective was to find a quiet place to sit on the rocks and gaze at icebergs. It probably still is.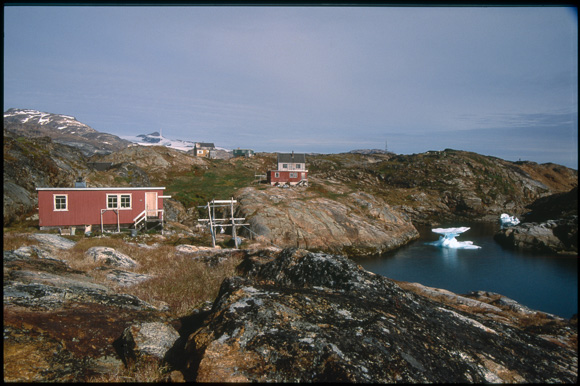 From then onwards there was little real connection to snow, or polar regions at all on snowhenge.net. I got much more into photography, but this was concentrated on areas adjacent to my my new home in Ticino. There was a glimmer of a return when I embarked on a bit of an Iceland obsession from 2004 onwards (my first visit in 1999 having for some reason made no impression on me), but still, there was no real direct justification for my web site's title.
But eventually things turned around. In 2010 I visited Svalbard with a private expedition of 10 people, and then finally in 2013 returned to Antarctic as a tourist, with a somewhat unexpected follow-up in 2016. This, along with beginning to write quite a lot more about the Antarctic, seemed to indicate that I was finally making thematic sense. But recently I've noticed that the home page barely mentions anything polar, and I'm beginning to wonder if maybe it is time for an identity shift. Actually the URL davidmantripp.com points here too, perhaps I should make it the primary name. Then perhaps people will not visit expecting to find a Snowhenge and immediately turn away disappointed. Or maybe they do that because there's not much to see anyway… I'm certainly no Influencer!
I have to confess that I have another Antarctic trip lined up for early next year, something a bit different this time, which will leave me utterly penniless (but maybe also with a new sense of direction). But then again, I'm equally enthralled with other places, most recently Madeira. So I guess snowhenge.net will remain what it seems to have always been, a testimonial to my chronic appetite for digression.